TEACHERS - PARENTS
& LOVABLE MUNCHKINS
Your Search For the Perfect Pencil Stylus is Over.
ONLY $19.99 USD
Buy from amazon.com
That's Right. It's a Pencil Stylus!
It works on all touch screen surfaces. With a soft and accurate tip that won't scratch, the No.2 Stylus is defining the standard in touch screen sketching and drawing. Dominate your friends in drawing apps. Sketch, Write. Draw!

Patent: USD743964 S1
WARNIKNG! CHOKING HAZARD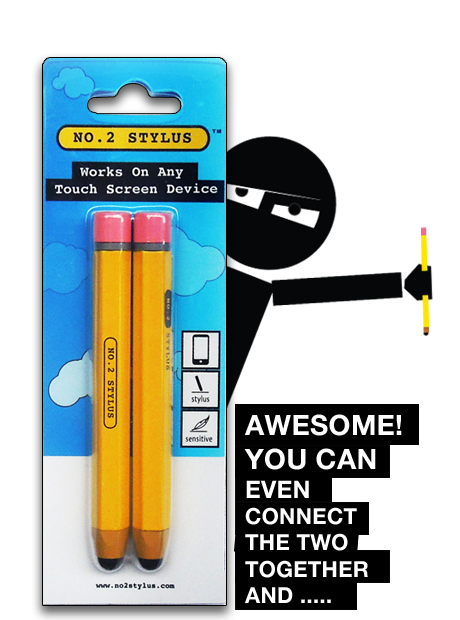 MAKE IT GROW...
MAKE IT GROW TO A SUPER STYLUS